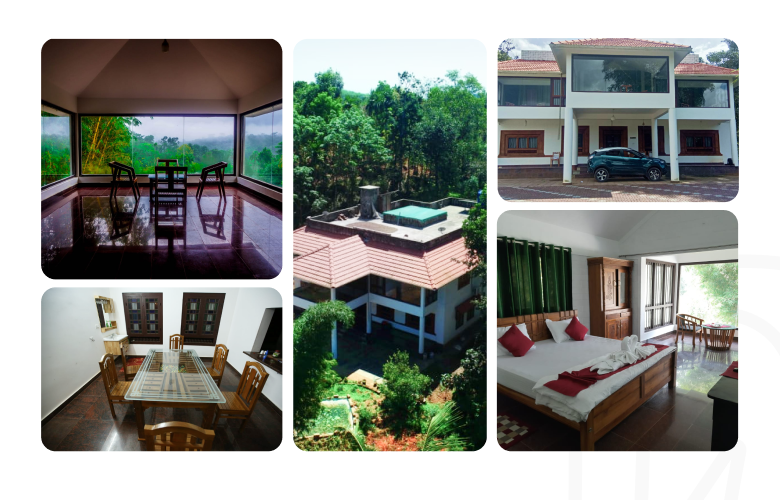 Humming Breeze Mananthavady
The ideal EV friendly weekend escape or gathering spot, with four sides and a central courtyard, is the historic Ettukettu model stay. A 250-year-old bungalow provides the frontage. a vintage item. Without using a single metal nail, carpentry has created an astonishing lock and key system that you may examine. Antique wall seats are installed in two rooms with courtyard views. Belgium is where the hand-made coloured glasses for windows are originated from. They are too delicate and have an extra outer shell that protects them from direct sunlight.
Electric Vehicle Charging
Bolt 3.3KW
Tata 3.2 KW
No of plugs - 2
Location
The town of Mananthavady has had a significant impact on Kerala's history. It was once controlled by the illustrious King Kerala Varma Pazhassi Raja. It is situated along the Mananthavady River's banks, which is a tributary of the Kabini. Here is where the Pazhassi tomb and museum, a significant monument honouring one of Kerala's brave heroes, is situated. The Tholpetty Wildlife Sanctuary, also known as the Wayanad Wildlife Sanctuary, is situated 20 km east of Mananthavady. Views of elephants, deer, gaurs, monkeys, and a wide variety of birds in their natural habitat can be seen during a vehicle tour of the sanctuary. There are numerous nocturnal birds that may be found in Tholpetty, which is located on the boundary of Coorg and Wayanad.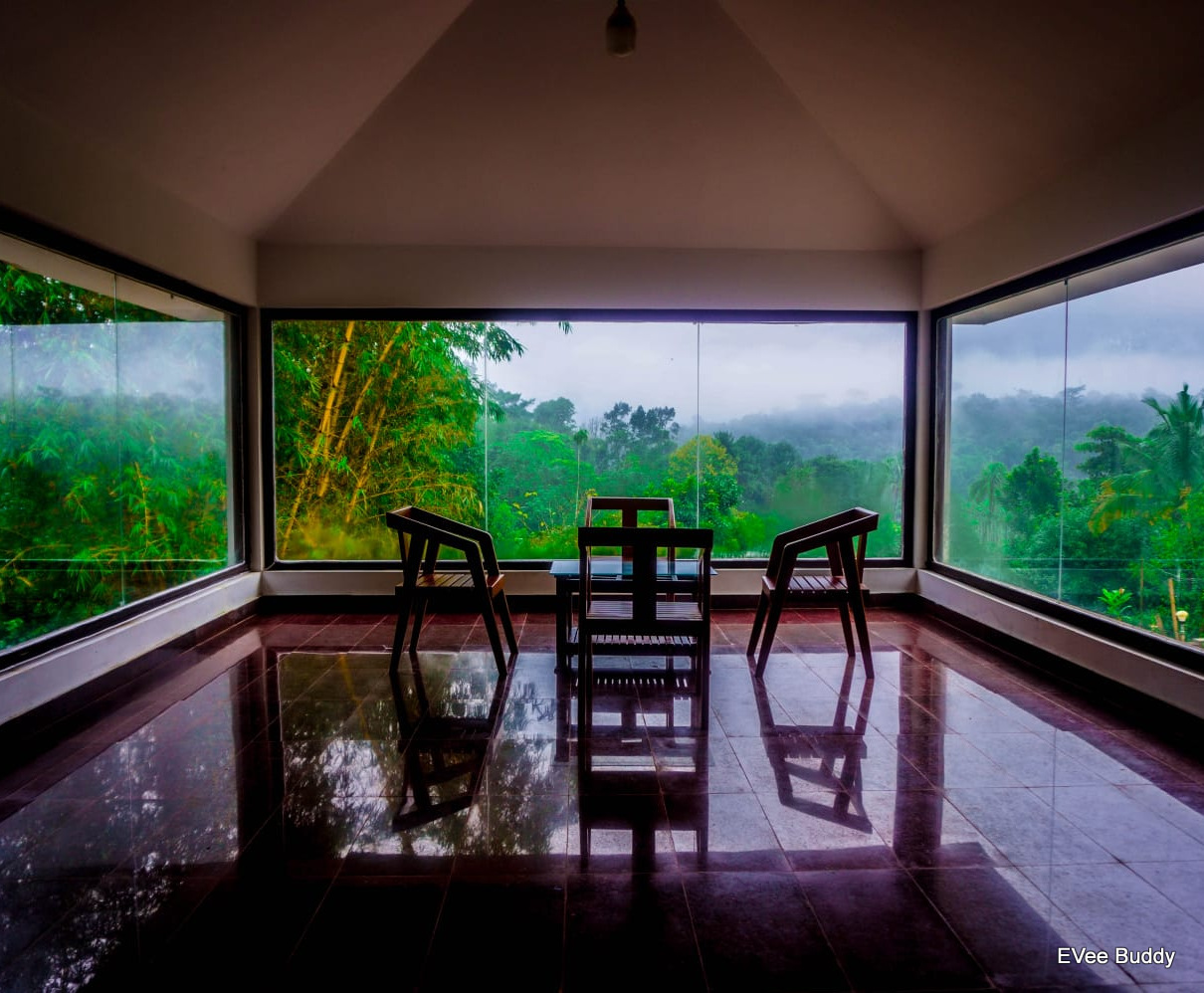 Amenities
Patio
6 Bed Rooms
Commercial Kitchen
Mini Hall
Kids Area
Bon Fire
Free Wifi
Swimming Pool